Our beloved church has reopened for Sunday services. We will continue to provide Live Streaming Worship Services every Sunday at 9:00 am.
NOTICE: Lord of the Mountains Church is in compliance with all Summit County Public Health "

Business Social Distancing Protocol

" regulations.
Sunday Morning Worship at 9:00 am
Current Procedures for Gathering in Church
* Attendance is limited to 50 people.
* Wear a mask in the church at all times.
* Wait for the ushers to offer you seating in designated areas.
* Sit together as a family and keep social distance from others.
* Holy Communion - optional. Pastor and assistants will be wearing masks and gloves. Lines will be spaced out for social distancing.
* Utilize the restroom only in the case of an emergency.
* At the end of worship, please do not gather in the narthex. Please exit the church through the front doors and speak with others in the parking lot if need be.
Thank you very much for your understanding and cooperation. Let us keep each other safe while we worship together.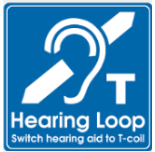 For people without T-Coil enabled hearing aids, wireless hearing devices are provided.


The following Sunday Morning Education Programs

are temporarily canceled.
Children's Programs - Sunday at 9:00AM
Sunday School (age 3 through 5th grade)
Nursery Care (infants to age 3)
Adult Education - Sunday at 10:30AM